A limited quantity of Cintamani stones is now available to those who feel guided to purchase them.
Cintamani is the stone with the highest vibration of all stones known. It awakens you to your mission, strenghthens your inner guidance and contact with your higher self, and dissolves implants and outdated belief systems.
All Cintamani stones available here have been tachionized. Tachionization process drastically increases the efficiency of Cintamani stones. You can read more about Tachionization process here:
tachyonis.org/Products.html
Cintamani stones all come from just one location on the planet and are very rare. About 30,000 kilograms of diamonds are mined around the world each year, whereas only about 50 kilograms of Cintamani stone are found yearly.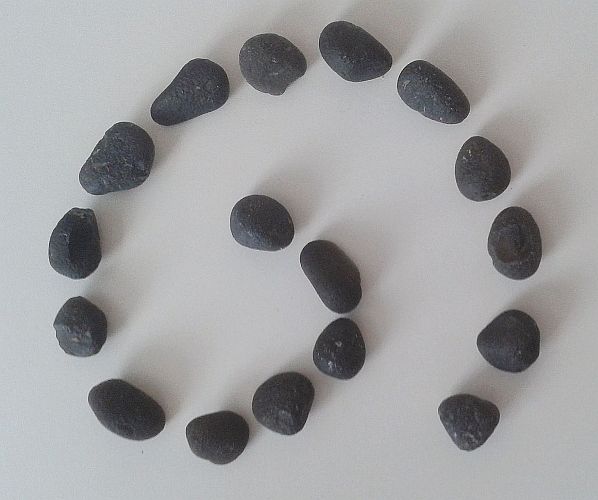 We have a few different types of Cintamani stones available.
Regular grade (4-7grams) price 50 EUR
Small gem grade stone (3-4 grams) price 60 EUR
Gem grade stone (4-7grams) price 100 EUR
Large gem grade stone (7-12 grams) price 200 EUR
Expected delivery time 2-3 weeks
Notice to Chinese/Japanese/Taiwanese buyers: your order can not be shipped without name and shipping address provided in Western alphabet. Please put your name, surname and exact shipping address in Western (English) alphabet in the comment section as you make your Paypal payment.
Notice to Central American and South American buyers: experience shows that shipping to your country may sometimes take two months